Discover The Inside Secret Strategy of Getting More Clients And More Leads?
Take control of your own destiny, let your business be on auto-pilot.
Your business can be placed on hands-off, which is stress-free.
Discover a unique technique that the top businesses, corporation used that help them receive growth and increase their sales.
You will be able to convert a huge amount of clients.
You will be able to engage your clients and they will get to know you.
Cost per lead will be kept down low.
You will have the ability to get more leads in a few hours than most coaches have in a year.
Guess what? you will be smiling because the entire process is on automated.
You will be on automated just like the top coaches, marketing pros and the wealthy.
What Happens... When Attracting Clients
Did you know the most effective way to get people or potential customers is to take action through webinars?
One of the biggest problems business owners have; is getting people to show up for their webinar. once they sign up.
The show-up rate for webinars is 20-33%, which is pretty low.
Things and life get in customers way, and that is why people can't attend webinars.
You will learn that your schedule is not their schedule.
Why Is Automated Important?
The key is to attract more clients.
It is one way that will allow you to get to the top easiest and fast.
You can become one of the most successful coaches, sale person or trainers online.
You will also gain free time.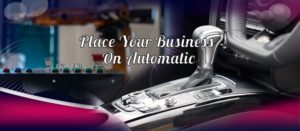 Many people use social media ads to drive traffic from their registration page.
Think about this, when your prospects engage in your ad, the problems start.
There are many different time zones and there is no way that you can do live webinars for everyone.
You can't be in London at the same time as Los Angeles.
However, you will be able to schedule an automated webinar at your client's convenience.
You will be able to send them reminders because you have captured their emails.  Which will be automated.
How It Works and How You Can Generate Leads And Clients
You bring a prospect to your registration page.
The clients sign up for an automated webinar.
Your clients will think it is live or even automated.  They will draw their own conclusion.
The email address and name are captured in the autoresponder.
Reminders will be sent out to ensure their attendance.
Your webinar will do the rest.